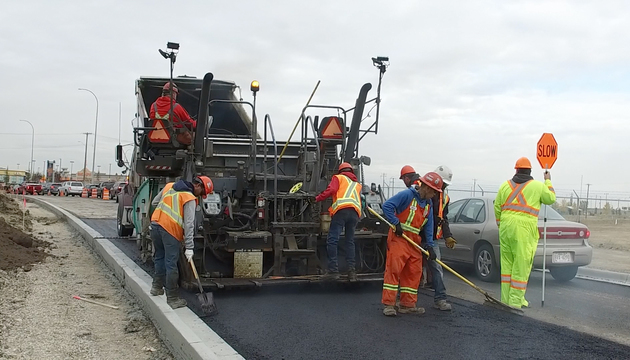 Roadbuilders Safety Training System (RSTS)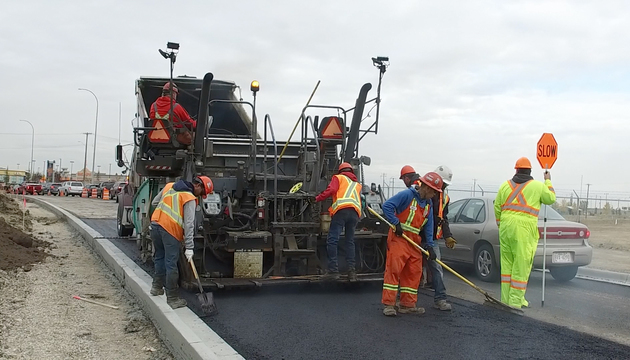 Description
Welcome to the Roadbuilders Safety Training System (RSTS)
This course is designed to educate new roadbuilding workers about general safety awareness while on the job site. This course is also a good refresher for current roadbuilders, acting a reminder about safety hazards all workers need to be aware of.
This course is designed with seven introductory modules ("RSTS Basic") offering a robust introduction to the roadbuilding industry. With these modules, you'll learn about everything from general hazard awareness and Occupational Health and Safety, to safely working around utilities and traffic accommodation.
An additional 12 modules offer specialized hazard awareness for all kinds of specialized work from skid steer operations to snowplows and more.
Each module has knowledge checks throughout as well as a final exam to ensure you understand the most important concepts. You will need to receive a score of 80% or more on each module exam to meet the requirements for completion.
If you're only taking the first seven modules, it should take you roughly 3.5 hours to complete.
If you're taking all 19 modules, it should take you roughly 8 hours to complete in total.
Course Outline:
Introduction
Module 1 – The Law at Work
Introduction
Employee Responsibilities
Employer Responsibilities
Module 2 – General Awareness
Introduction
Hazard Assessment
Site Orientation
Tailgate Meetings
Work Preparation
Your Approach to Safe Work
Mindset
Errors
Increased Potential for Hazards
Youth & Experience
Module 3 – General Roadbuilder Safety
Overview
Pre-job meeting
Personal Protective Equipment
Safe Work Permits
Lock out/Tag Out Procedures
General Ground Crew Safety
Housekeeping
Traffic
Mobile Equipment Introduction
Equipment Operator Safety
Walk Around Check
Blind Spots
General Operating Considerations
Protecting the Public
Visitors on Site
Protecting the Environment
Emergency Response Requirements
Reporting Incidents
Module 4 – Specialized Work
Introduction
Confined or Restricted Space Entry
Lock Out & Tag Out
Rigging & Hoisting
Fall Protection
Modified Work
Module 5 – Traffic Accommodation
Introduction
Stages of a Work Zone
Barricades & Signage
Channelization, Delineation & Barrier Devices
Specialized Equipment
Types of Work Zones
Roles & Responsibilities
Module 6 – Utilities
Introduction
Overhead Power Lines
Contact with Power Lines
Underground Utilities
Working Near Underground Utilities
Locating Underground Utilities
Marking Underground Utilities
Exposing Underground Facilities
Contact with Underground Facilities
Backfilling Underground Facilities
Module 7 – Excavation & Shoring
Introduction
Safety on an Excavation & Shoring Site
Shoring & Excavating Hazards
Weather & Environmental Conditions
Excavation Plans
Trenching Procedures
Cave-in Protection
RSTS 2012 Modules & Content
Introduction
Preparing to Move Earth
Earthmoving Tools & Machinery
Maintaining Earthmoving Equipment
Module 10 – Sewers & Water
Introduction
Sewer & Water Safety
Job Set Up
Sewer & Water Work
Module 11 – Basework
Introduction
Safety on a Basework Site
Subgrade Preparation
Loading, Hauling & Dumping Gravel
Placing & Compacting
Module 12 – Crushing & Washing
Introduction
Crushing & Washing Plant Safety
Roles & Responsibilities
Chemical Hazards
Start Up
Plant Operation
Maintenance & Repair Shutdown
Emergency Shutdown
Module 13 – Concrete Plants
Introduction
Safety in a Concrete Plant
Plant Orientation
Hazards & Controls
Pinch Points & Guards
Module 14 – Concrete in Construction
Introduction
Safety on a Concrete Construction Site
Preparing Ground for Concrete
Pouring & Extruding
Finishing
Module 15 – Ready Mix Drivers
Introduction
Ready Mix Truck Safety
Washing Out
Loading Up
On the Road
Delivering to the Job Site
Maintenance
Drum Maintenance/Cleaning
Module 16 – Asphalt Plants
Introduction
Safety on an Asphalt Plant
Mixing Operations
Plant Start Up, Maintenance & Repair
Loading Operations/Hauling
Setting up a Portable Plant
Module 17 – Paving
Introduction
Safety on a Paving Site
Milling, Tack & Prime Oil Applications
Paving - Start up
Paving – Lay down Operations
Module 18 – Highway Maintenance
Introduction
Safety on a Highway Maintenance Site
Working with or around Highway Maintenance Equipment
Crack Sealing
Pothole & Pavement Patching
Sweeping & Pavement Messages
Mowing, Trimming & Brush Clearing
Signs, Traffic Signals, Delineators & Guard Rails
Bridges, Culverts & Beaver Control
Highway Cleanup
Emergency Traffic Control
Module 19 – Skid Steer Loader Operations
Introduction
Safety while Operating a Skid Steer Loader
General Operating Hazards
Pre-Operation Inspection
Control Types
Two Speed Motor Option
Basic Skid Steer Operating Procedures
Maintenance Awareness
Emergencies
Module 20 – Snowplow Operations
The Job of a Snowplow Operators
Safety as a Snowplow Operator (fatigue management)
Off Shift
The Equipment
Plow Blades
Sanders
Preparing to Operate a Snowplow
Attaching & Detaching the Plow
The Flow of a Pre-Trip Inspection
Road Hazards
Personal Protective Equipment
Mid-Trip Inspection
Operating Your Truck
Sanding
Salting
Back at the Shed
This bundle includes the following products